Simplify your payroll processing
Managing payroll doesn't have to be complex and time-consuming. Ensure accurate and timely payroll for your employees.
Get started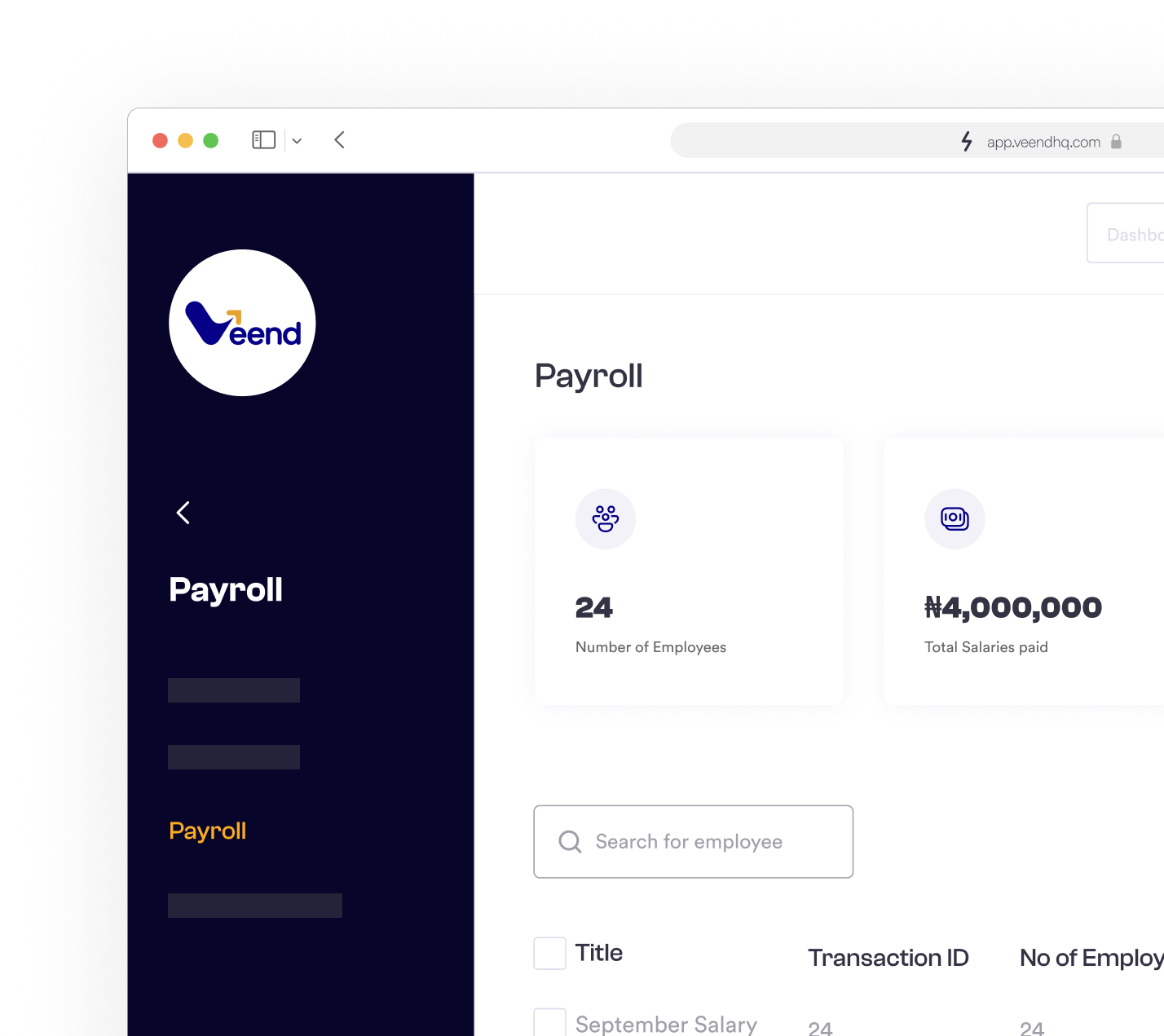 The best way to manage payroll
Manage employee data
Get a centralised database for all payroll-related information such as  employee data, including personal information, employment details and lots more.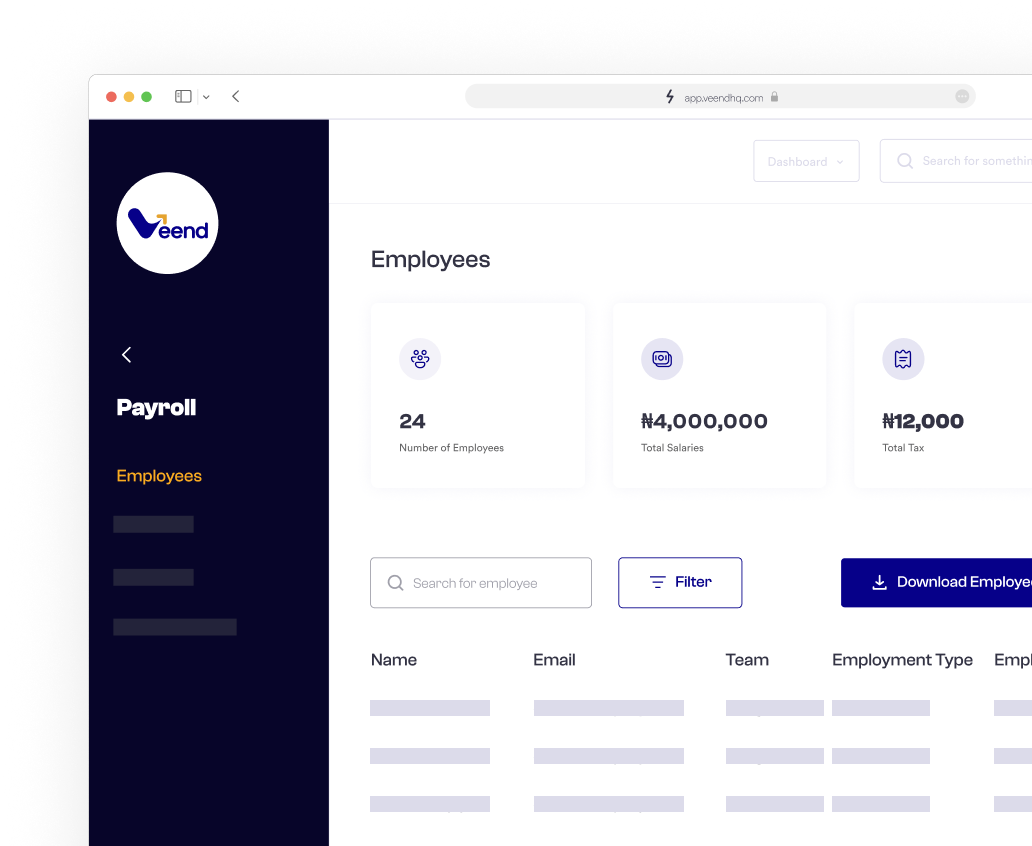 Quickly process payment
We facilitate automation of direct deposit, enabling transfer of funds to employees' bank accounts.
Efficiently process payroll
Streamline your payroll processes to ensure smooth data flow, eliminate duplicate data entry, and reduce the chances of errors.
Accurate reporting and analytics
Gain valuable insights into your payroll data with customisable reports and status tracking.
Enhance security and data privacy
We prioritise the security and privacy of your sensitive payroll data with  robust security measures to safeguard your information.
We do the integrations, so you can focus on building
Trusted by Africa's leading ecosystems
Recognised for our impact