Skip the tedious process and
launch in minutes
Save time and resources. Launch your mobile application faster with our white labeled mobile banking solution.
Request demo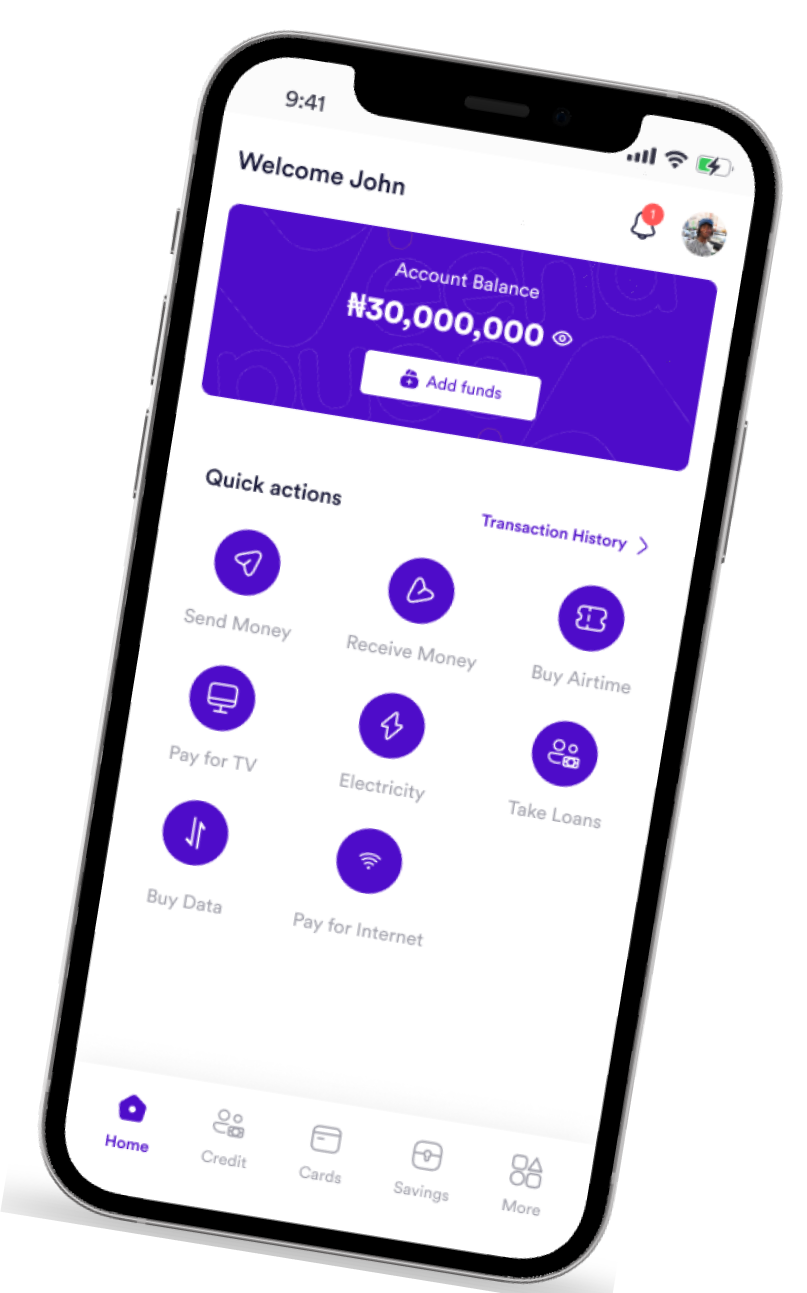 Give your customers the modern banking experience
Superb user experience
Elevate your customers' mobile banking experience with our white labeled mobile banking solution. The interface is fully customizable to match your brand identity, ensuring a seamless and personalised journey for every user.
Amazing features
Our white labeled mobile app offers an array of incredible features that enhance convenience and usability. From interactive tour guides to assist users, to a sleek dark mode and real-time pop-up notifications, we provide an exceptional mobile banking experience.
Highly customisable dashboard
Tailor the dashboard to your customers' preferences, offering a unique and intuitive banking hub. With smooth navigation and an interface designed for effortless access, they can manage their finances with ease.
Robust security
We prioritise the security of your customers' data. Our platform incorporates advanced security measures, including personalised PIN or password, fingerprint and Face ID authentication, and two-factor authentication. Rest assured, all customer data remains safe and secure.
Tracking, reports, and analytics
Empower your customers with comprehensive transaction tracking, downloadable receipts, and detailed reports. Our platform simplifies financial tracking and enables seamless reconciliation, saving time and improving transparency.
Seamless integration
Our white-label solution seamlessly integrates into your existing infrastructure, minimising disruptions. You can effortlessly incorporate our mobile banking platform into your systems, providing a smooth and uninterrupted experience for your customers
Tailored financial services to meet your customers' needs
Savings
Empower your customers to save and grow their funds effortlessly. Our white-label mobile banking solution allows them to fund their dedicated account on the customisable dashboard using convenient methods like bank cards, USSD codes, or QR code scanning. Help them achieve their financial goals with ease.
Request demo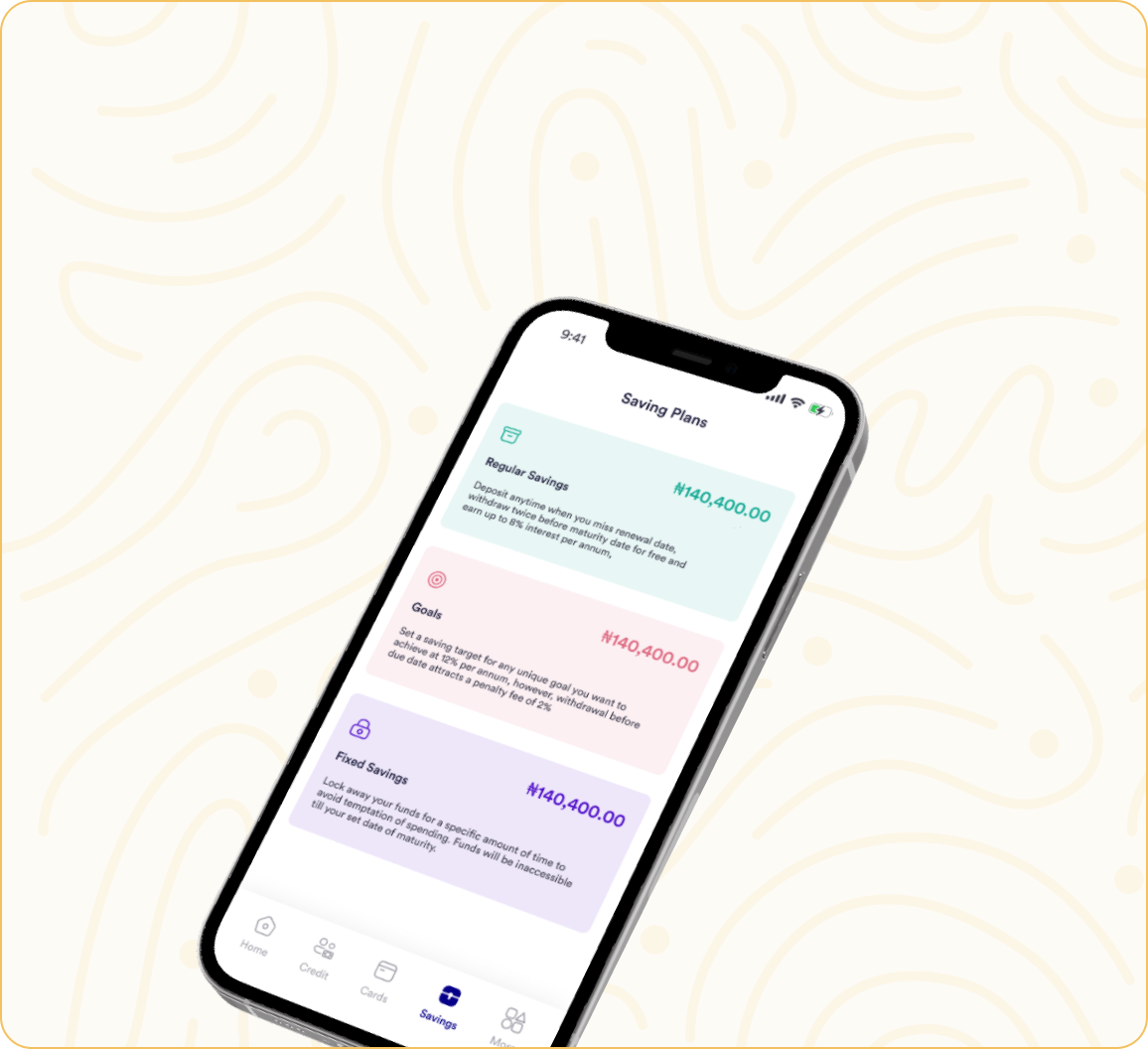 Payment
Simplify the payment process for your customers using our white-label mobile banking app. They can easily send and receive money, including receiving payments through payment links, bank transfers, USSD, Invoice and QR codes. Our secure and seamless transactions ensure a hassle-free payment experience, enhancing customer satisfaction and loyalty.
Request demo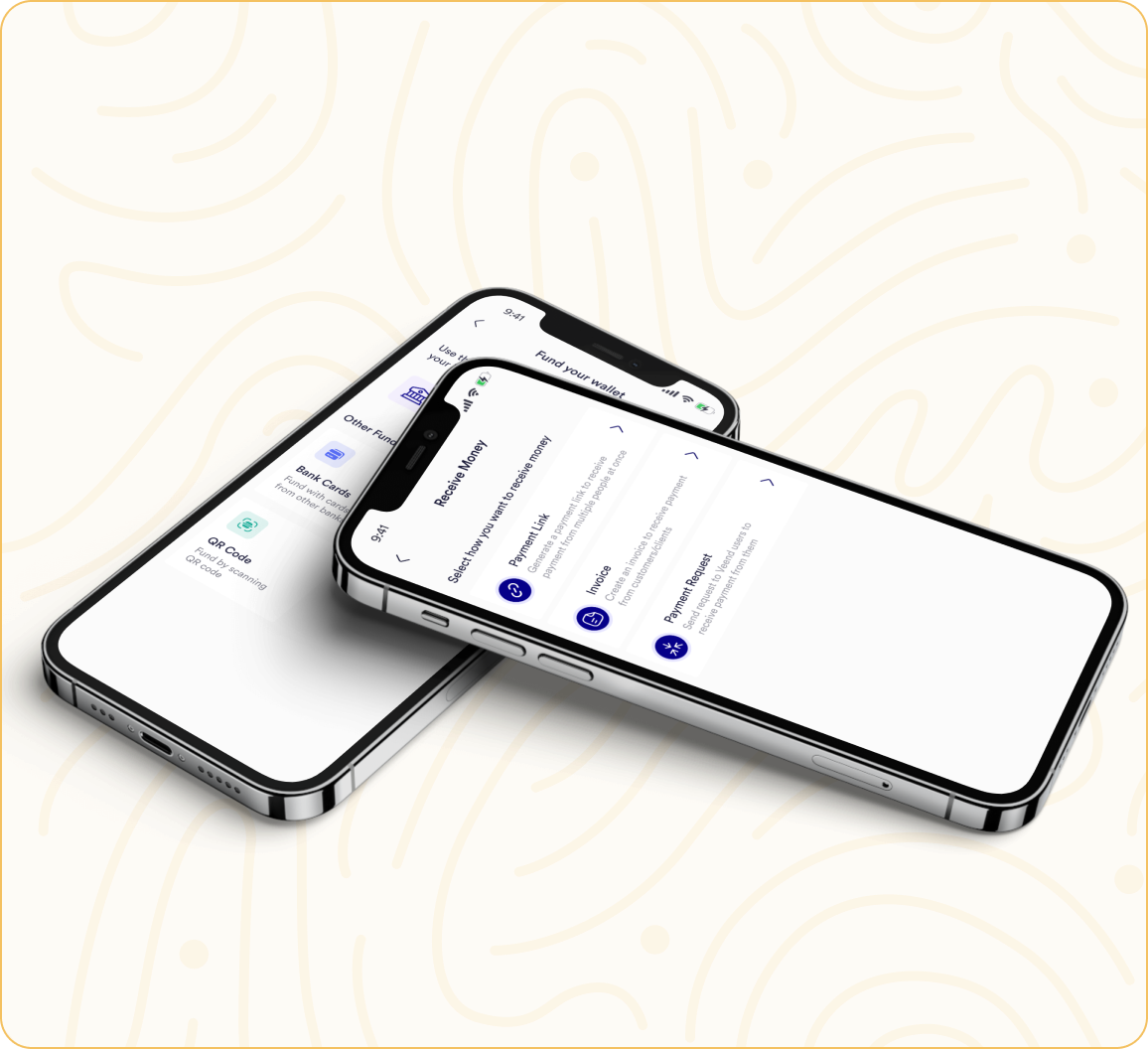 Expense
Streamline your customers' expense management with our white-label mobile banking solution. From utility bill payments to purchasing airtime, data, and even recharging cable TV, our app centralises these tasks, providing convenience and efficiency. Transform their smartphones into powerful financial tools.
Request demo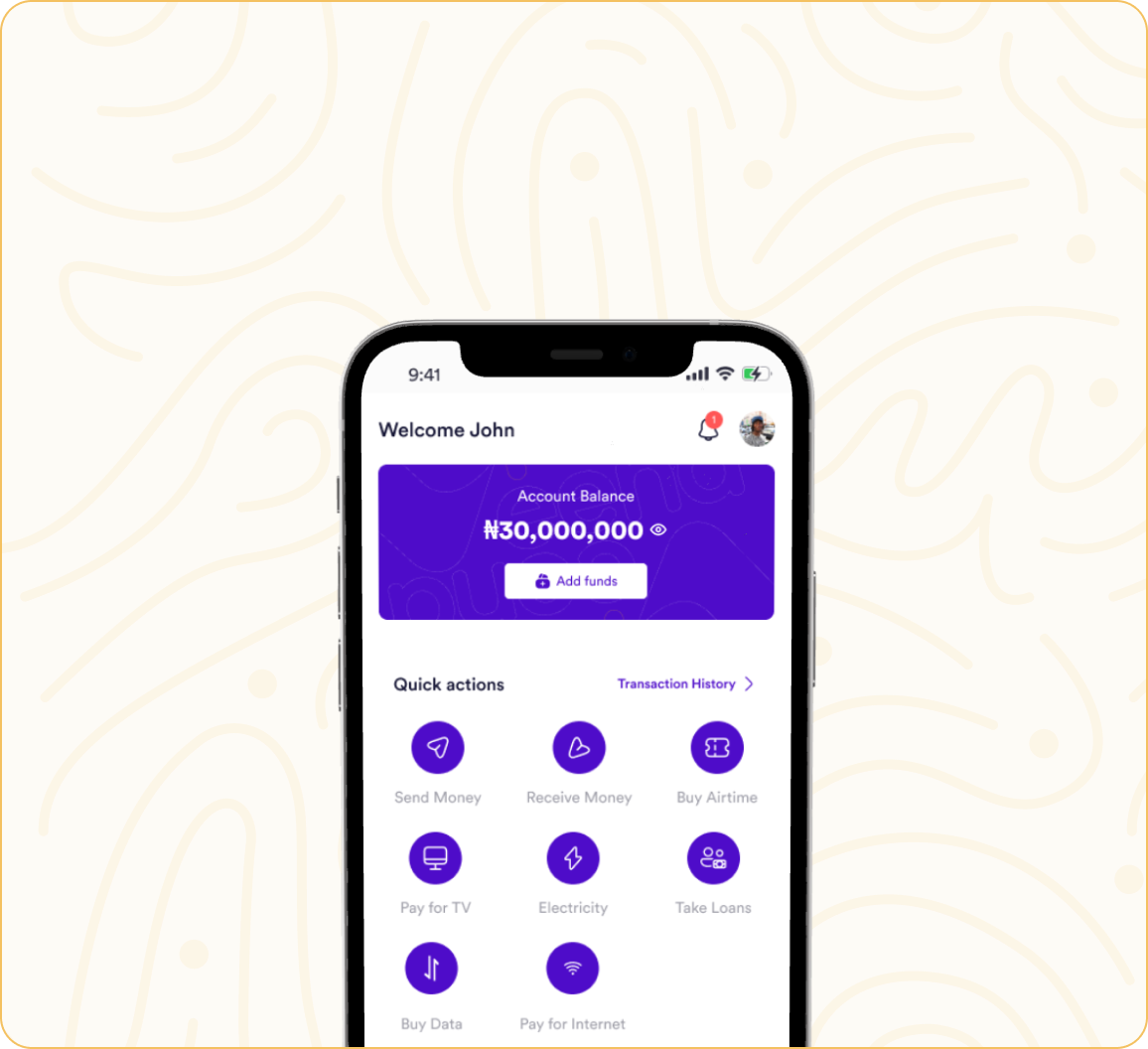 Card
Provide your customers with a versatile financial companion through our white-label mobile banking platform. Our multipurpose card serves as an expense card, debit card, and credit-enabled card, offering flexibility and convenience. Empower them with a single card that meets all their financial needs.
Request demo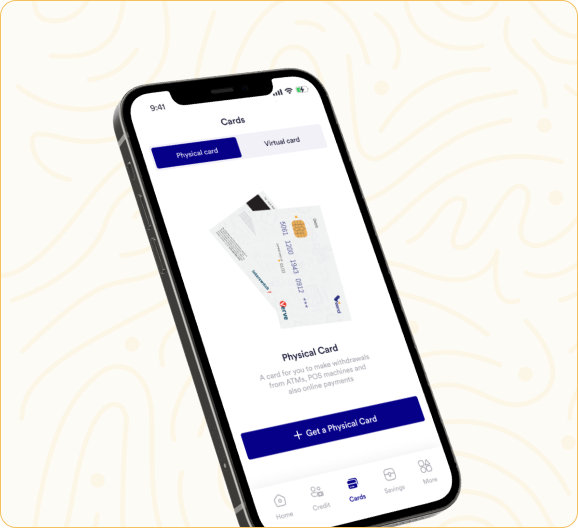 Credit
Unlock new financial possibilities for your customers with our white-label mobile banking app. They can access flexible credit opportunities tailored to their specific needs. By offering customisable borrowing options, you can support their growth and establish a loyal customer base.
Request demo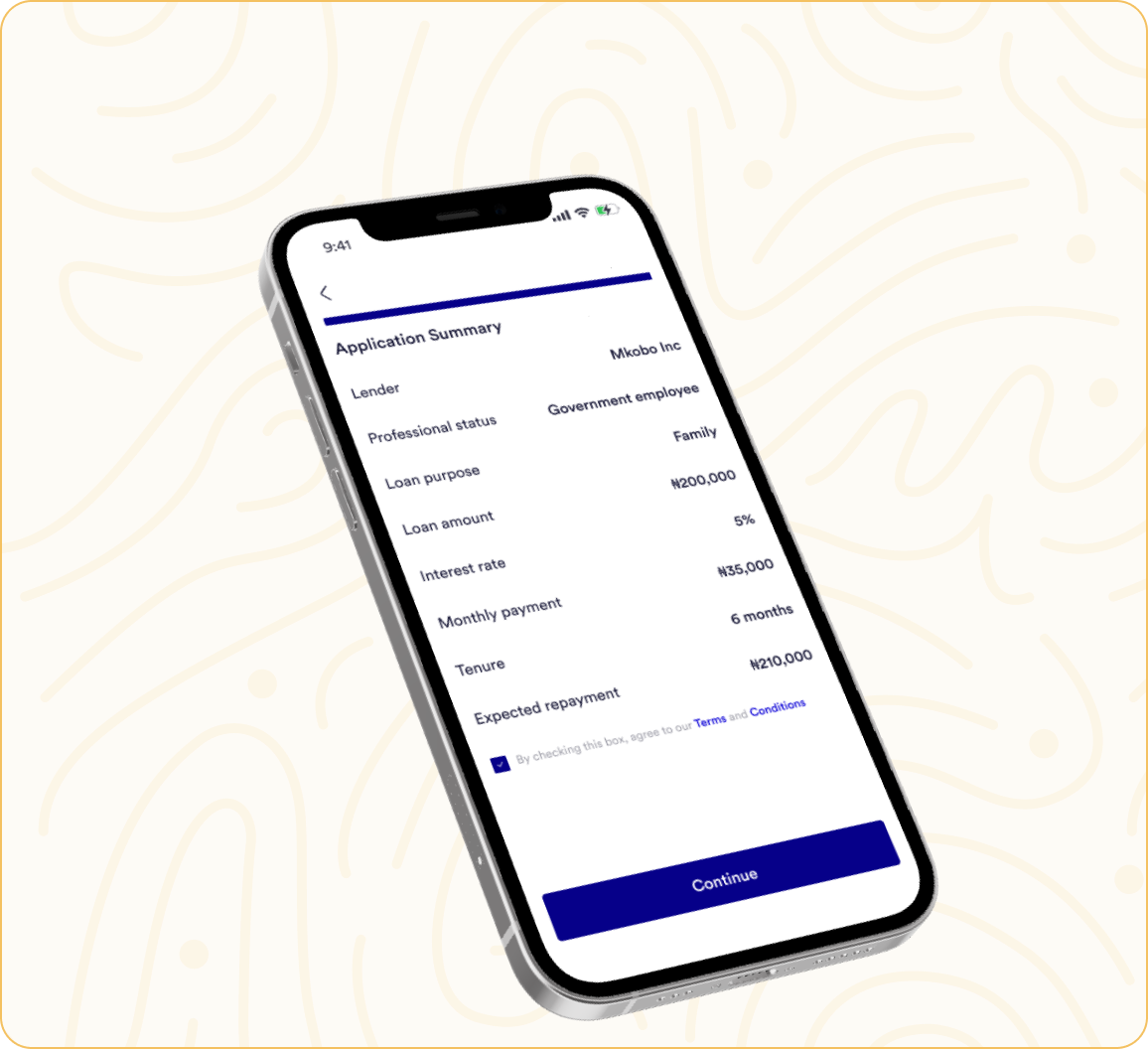 We do the integrations, so you can focus on building
Trusted by Africa's leading ecosystems
Recognised for our impact