Simplify your business and personal expenses
Streamline your operations and lifestyle with an expense management feature that saves time, effort and resources.
Get started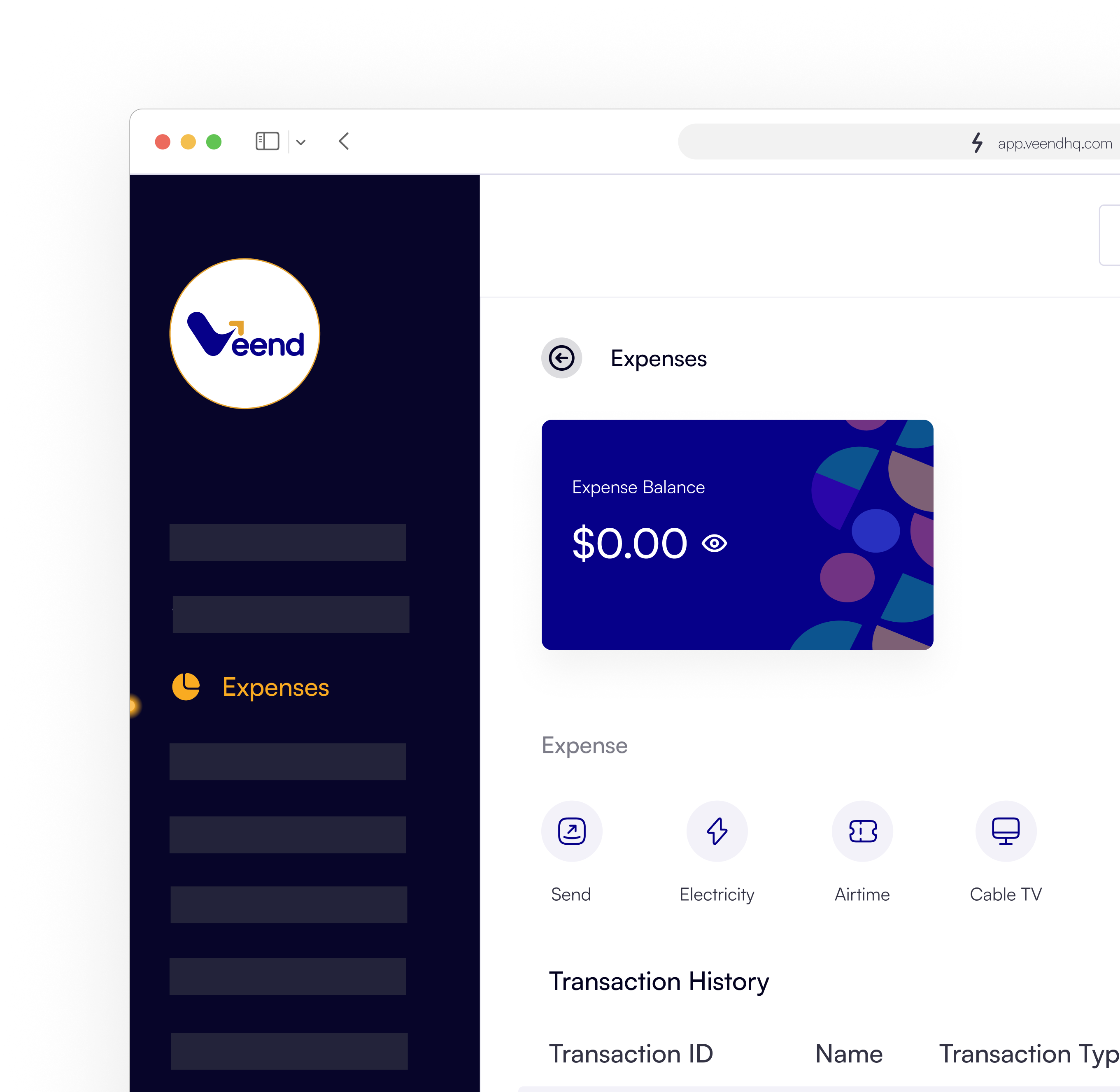 Gain better control over your expenses
Easily pay bills
Enjoy flexible payment options. Send money and pay bills in a convenient and hassle-free manner.
View expense history and status
Stay on top of your expenses with our expense tracking tool to ensure transparency and accountability for your business.
Manage recurring expenses
Save time by simply setting up a list of your beneficiaries, while we handle the rest.
Create bulk expense list
Create, edit, and manage multiple expenses simultaneously and stay efficient at all times.
Enjoy easy navigation
Our user-friendly experience helps you easily create search filters and easily navigate the platform.
Get data-driven insights
Leverage the power of data to gain valuable insights into your expenses. Download detailed reports to make informed financial decisions.
There's more benefits for you
Time and cost efficiency
Streamlined workflows to save your business valuable time and reduce administrative costs.
Enhanced control and flexibility
Set spending limits, track approvals, and prevent unauthorised spending.
Real-time visibility
Stay up to date with the status of your expenses with Instant notifications to keep you informed.
Scalability
As your business grows, our platform can accommodate increasing volumes of expenses, beneficiaries, and reporting requirements designed to scale with your needs.
We do the integrations, so you can focus on building
Trusted by Africa's leading ecosystems
Recognised for our impact